shenzhen factory
Chiaphua's production facility, located in Shenzhen and currently approaching 2 decades of operating experience, fuses efficient production strategies with a desirable, attractive work environment.
Chiaphua's state-of-the art manufacturing plant, located in Guangdong Province, employs the latest technology and manufacturing techniques to deliver world-class quality products with innovation at best costs. Located in Shiyan Town of Baoan District, Shenzhen, our factory was established in November 1996. With investments over RMB600 million, our plant covers approximately 1,400,000 square feet and has as many as 10,000 employees.
The Shiyan factory is ISO certified and is constantly well maintained to keep our operations smooth. The major requirement for designing our new plant buildings was to have a layout where there was minimum material handling and material movements, where the total material flow was all in one direction. In addition, our plant has acquired backup generator with capacity enough to supply electricity to the 1.4m sq.ft plant as long as possible, should there be any external power shortage.

- ISO 9001, ISO 14001, ISO 13488, QCO 80000 Certified
- SA8000, SA9000 compliant
- Hong Kong Quality Award Winner 2002, 2004
- ERP manufacturing systems
- ABR quality test centers
- Fully RoHS (Restriction of Hazardous Substances Directive) compliant
- Highly trained professionals, strong management and control
- High safety standards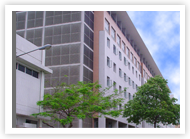 We have introduced low cost automated assembly systems with aim of reducing direct and indirect labor, increasing productivity and reducing overall manufacturing footprint.
- One man vertical assembly carousels
- Horizontal assembly carousels
- Low cost battery assembly automation
- Low cost battery handling automation
With the introduction of the above technologies, we are able to have productivity improvement of 25-40%.
Our factory has a strict code of conduct and safety is never compromised. We promote a healthy and hygienic working and living environment for everyone by providing decent living conditions as to motivate our workers.
There are dormitories provided for workers, and also a large onsite canteen facility to provide food for everyone. For the dormitories, we have enough rooms to accommodate 5,200 people. In addition, we also built a serviced apartment for our managers, staff and also guests for the sake of convenience. Besides that, we also have chartered vehicles and buses which operate on a daily round trip basis from our Hong Kong headquarters to our Shiyan plant.
Other Facilities:
- Clinic
- Post office
- Library
- Gymnasium
- Laundry facilities
- TV and snooker lounge
- Convenient store
- Hair salon
- Two Basketball courts, Soccer field, Badminton court, Tennis court.